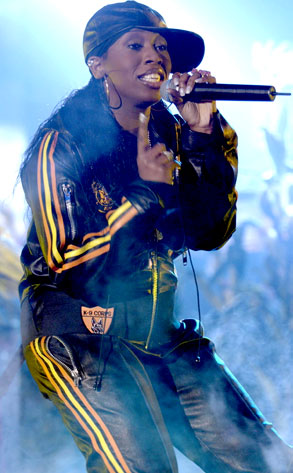 Kevin Mazur/WireImage.com
Missy Elliott hasn't gotten her freak on in the public eye in quite some time—and obviously the music industry and her fans have taken notice.
Talking to Yahoo's The Yo Show, the hip-hop artist explained why her years-in-the-making seventh sudio album continues to be years-in-the-making.
"When I create something it's gotta be special and, you know, it can't just be to throw something out there because I feel like," Elliott said. "I'm Missy, I gotta feel like what I'm giving the fans is 100 percent and it's game-changing.
"I don't just throw out microwave records."