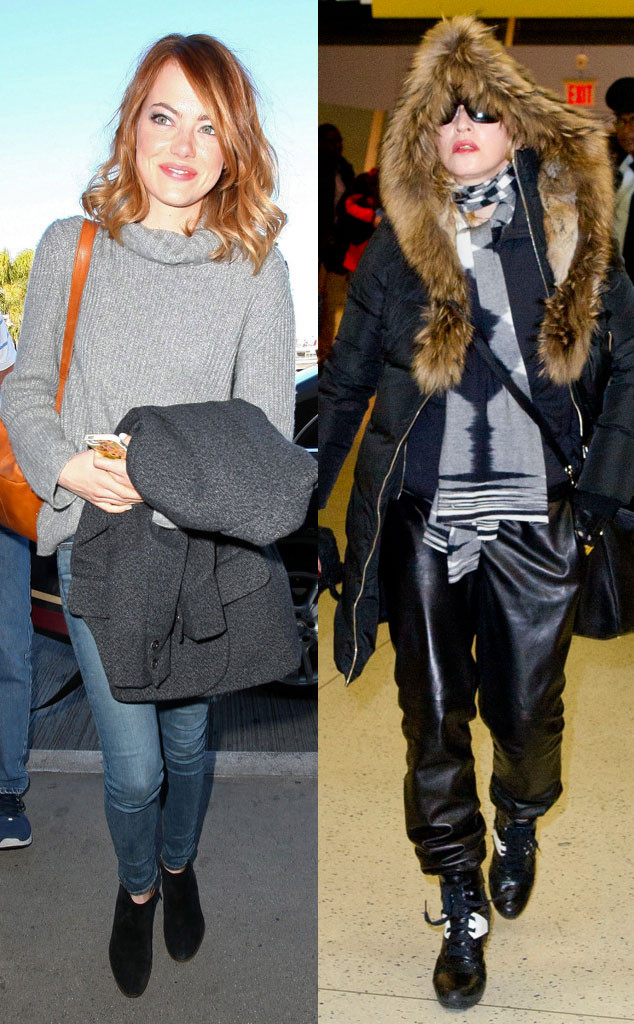 AKM-GSI, Splash News
What do Emma Stone and Madonna have in common?
Well, not a whole lot, but both ladies were spotted at separate airports on Tuesday rocking chic travel ensembles.
The redheaded actress sported a cozy gray sweater with a matching coat, skinny jeans and a pair of comfy-looking ankle boots. She smiled at photographers as she entered her terminal at LAX and even waved a few lucky fans.
But it was the Queen of Pop who seemed to make more of a splash when she stepped foot into JFK airport.
Her Madgesty arrived wearing an oversize, fur-lined parka and a pair of leather jogging pants.