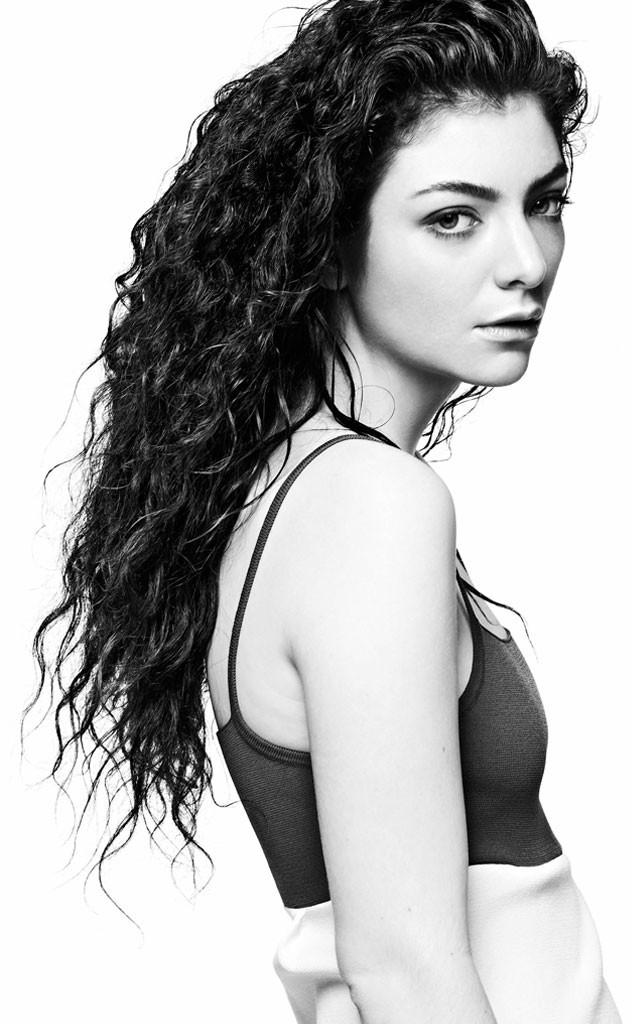 PHILIPPE VOGELENZANG/V MAGAZINE
Lorde has nothing against celebs choosing to show off some skin, but she's not dropping trou anytime soon.
The 17-year-old singer (real name Ella Yelich-O'Connor) teamed up with photographer Philippe Vogelenzang and stylist Delphine Danhier for create some gorgeous photos for V Magazine. The black-and-white snapshot featured a sultry Lorde showing off her famous curls while dressed in Lacoste and giving the camera a fierce and confident look.
And confidence is something she portrays well. Regardless of being young, Lorde tells writer William Defebaugh that although she finds her skyrocket to fame "mental," she's already had some years in the business, which has helped her become very assertive in such a tough industry.
Oh, and she also talked about being naked.