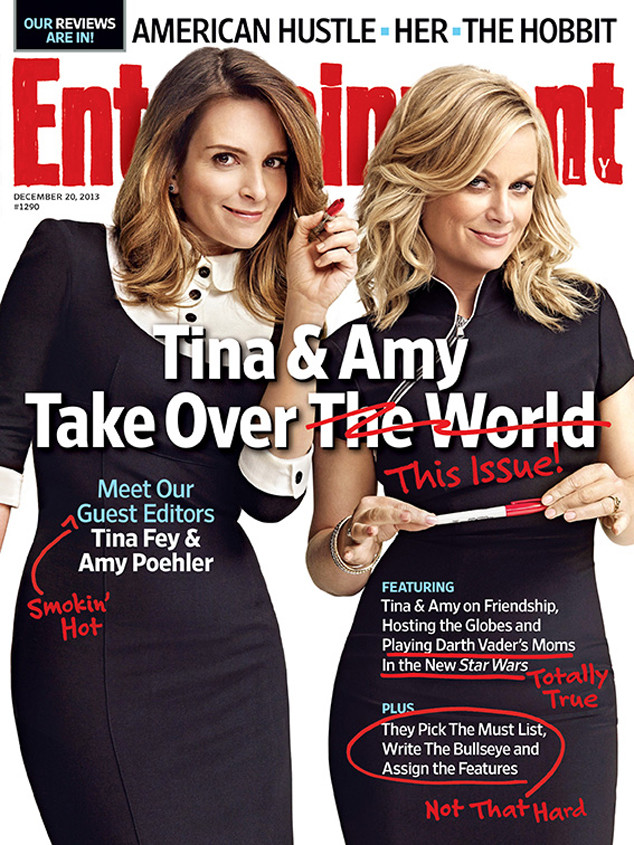 ART STREIBER for EW
The nominations are set for the 71st Annual Golden Globe Awards. Now we can get excited about the fashions, the top prize winners and the triumphant return of hosts Tina Fey and Amy Poehler.
In honor of the two funny ladies coming back to the big show, Entertainment Weekly made Fey and Poehler guest editors. Of course, the former SNL stars and close pals wasted no time with the hysterical remarks.
Case in point: Fey responded that the classic duo they compare themselves to, based on chemistry, is Mary Kate Olsen and Ashley Olsen.
"When we're next to each other we like to hug each other a lot, like we're in the womb, and Tina's thumbprint matches my pinkie, because that's what we were like in the womb," Poehler answered.