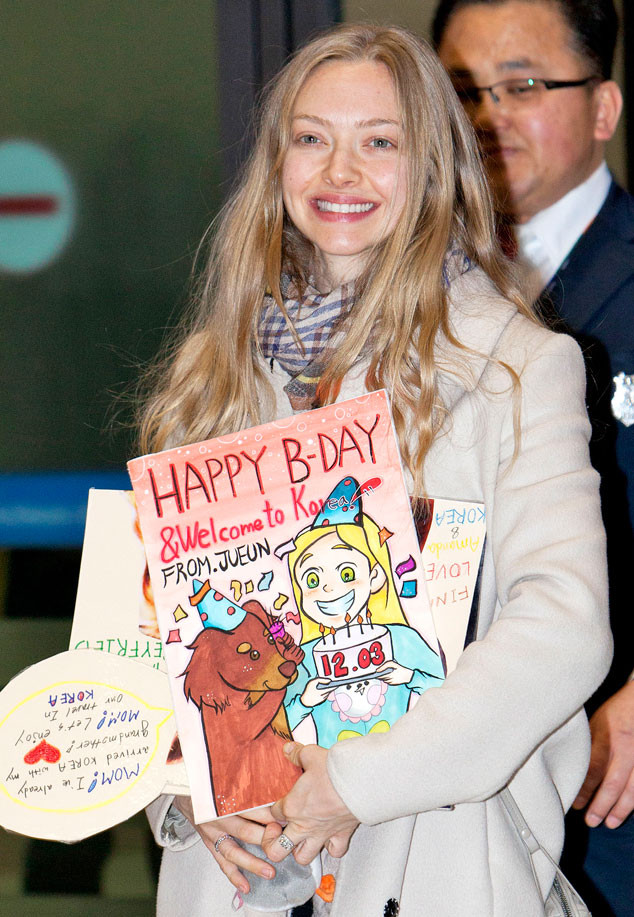 Sipa via AP Images
Talk about your diehard fans!
As Amanda Seyfried touched down at Incheon International Airport in South Korea on Tuesday, Dec. 3, she was greeted by about 150 young people who welcomed her with a birthday song.
Very appropriate, of course, seeing how the Les Misérables star turned 28 today, but pretty impressive that they all remembered it.
What's more, the actress was handed a variety of gifts, including flowers and a large card with a hand-drawn picture of what looked like Seyfried and her dog.