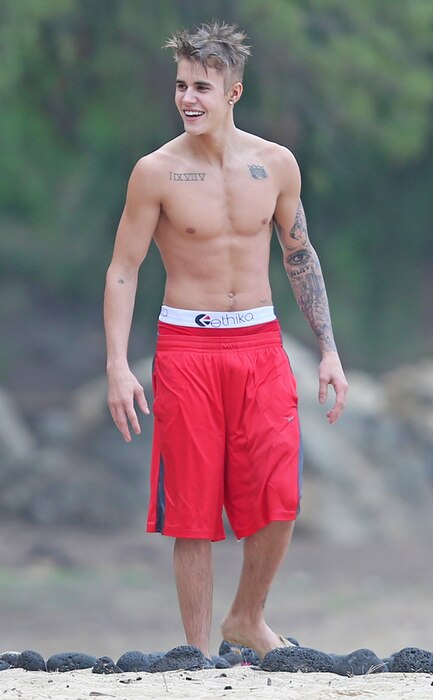 Splash News
Justin Bieber is quite the daredevil!
While enjoying some time off in Hawaii with a few close friends, the "Boyfriend" singer decided to make a splash—literally.
The 19-year-old proved he had plenty of guts as he climbed to the top of a giant cliff. With photogs watching nearby, Justin decided to make the leap and jump into the warm ocean water.
Beliebers, there's nothing to be scared of. He landed safely and quickly swam back to shore. In fact, Bieber even gave a shout-out to the paparazzi who documented his brave jump.
"Nice shot paps," he tweeted with a shot of himself in midair.