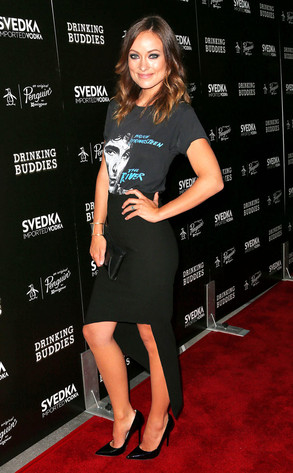 Frederick M. Brown/Getty Images
Olivia Wilde is a hoot.
Not that this is new information whatsoever, but she constantly reminds fans why she's so loveable (the woman's hilarious and gorgeous), and this was even more so evident during a Q&A with fans on Reddit today.
The actress joined forces with director Joe Swanberg to promote their upcoming flick Drinking Buddies by answering fan questions, and that led to Wilde discussing some of the most random topics—like parallel parking and beards.
Hey, whatever the people want to know, we guess.