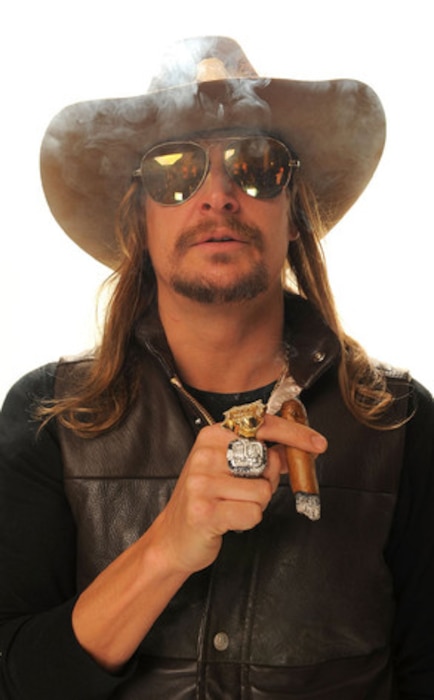 Michael Caulfield/Getty Images
Unless your name is Kiiiiid, you're family, or you're a welcome guest, it's probably not a good idea to show up at Kid Rock's suburban Detroit home without an invitation.
But 43-year-old Brian D. Keith allegedly did just that on July 31, 2013. And on Tuesday, Keith was charged with three felonies for his alleged attempted break into the rocker's Clarkston, Mich., residence.
Per Detroitnews.com, Keith was charged with attempted home invasion, malicious destruction of a building and malicious destruction, each of which is punishable by up to five years in prison. Because the judge in the case considers Keith to be "a flight risk," he was ordered to be placed in jail in lieu of posting a $75,000 cash bond. He is due back in court Monday.