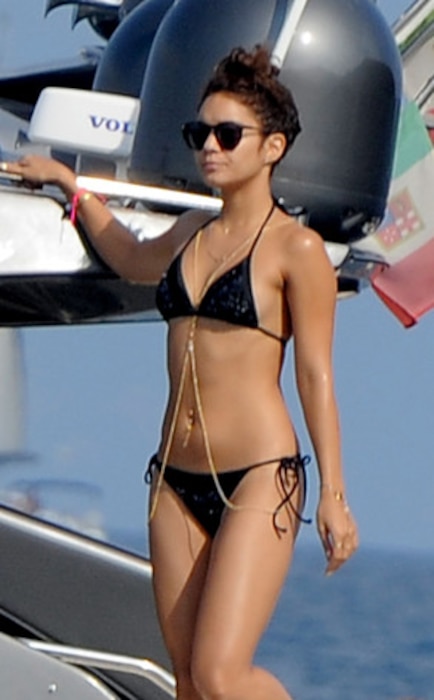 Gigi Iorio/Splash News
Vanessa Hudgens is proving it's more than okay to mix business with pleasure.
As the actress promotes her new movie The Frozen Ground at the 2013 Ischia Global Film and Music Festival, Hudgens is still making it a priority to enjoy the beauty of Italy.
Wearing a long gold chain draped over her black bikini, the 24-year-old enjoyed a peaceful boat ride with girlfriends and director Eli Roth.
"SO grateful to be where I am and for my amazing fans who continue to share their love & support. Viva Italia!" the star tweeted to her followers.