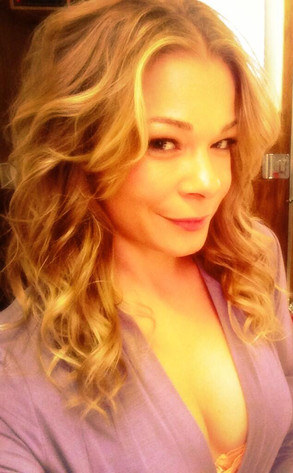 Twitter
LeAnn Rimes is not afraid to look extra boobtastic from time to time.
The actress shared a very busty photograph of herself on Twitter tonight while shooting her scenes for Charlie Sheen's FX sitcom Anger Management.
"Having a bit of fun today. Big hair, minimal wardrobe!" she said, alongside a snapshot showing off her cleavage.