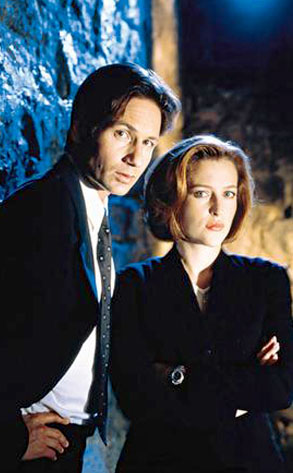 Fox
The truth is out there...that this is some seriously epic news: The X-Files is heading to San Diego Comic-Con 2013!
The iconic series will be celebrating its 20th anniversary at the convention with a panel on Thursday, July 18, TV Guide magazine reports in its latest print issue.
Heading to San Diego to commemorate the series? Creator Chris Carter and writer-producers David Amann, Breaking Bad's Vince Gilligan, Howard Gordon, Darin Morgan, Glen Morgan, John Shiban and Jim Wong. But wait, what about beloved stars Gillian Anderson and David Duchovny?!