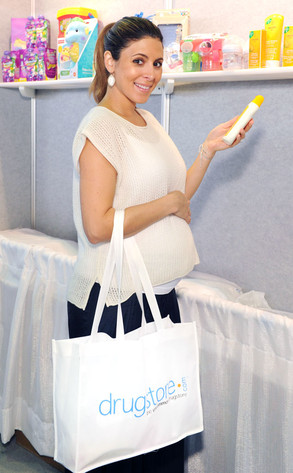 Courtesy: Michael Simon/startraksphoto.com
Hollywood is coming out in droves to stand up against Kim Kardashian's pregnant style criticism.
Jamie-Lynn Sigler is the latest to speak out in support of the mother-to-be, and considering she's expecting a baby of her own shortly, this star can put herself in Kardashian's shoes.
The Sopranos actress appeared on Watch What Happens Live and told Andy Cohen, "I feel really bad for her. It's hard being pregnant. Your body does change; I mean my boobs have like quadrupled in size and it's hard."