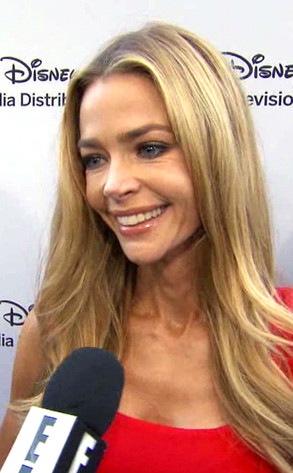 E! Entertainment
It looks like Denise Richards can do it all.
The mother of three, who also recently became guardian of ex Charlie Sheen's twin boys, is gearing up for her new series Twisted, and during the ABC and Disney International Upfronts on Sunday, she explained why this particular show makes her daily life a little less hectic.
"This show is actually great for a working parent because it's an ensemble, so I could work all day and then have three days off or go in for a scene, so I've been able to juggle things, so far, pretty good," Richards tells us.