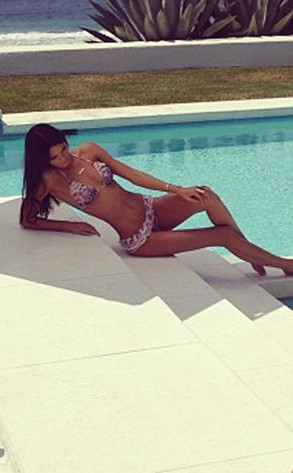 instagram
Kendall Jenner is back in the States and back in a bikini.
The E! star wasted no time returning to modeling after returning from a family trip to Greece over the weekend. And she's got the pics to prove it.
"Barely slept last night and now a long day of work," Jenner tweeted on Saturday.