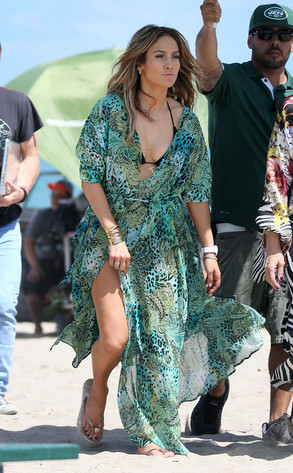 INFphoto.com
Jennifer Lopez got quite the fright on Sunday night.
The star was on the set of a video shoot in Fort Lauderdale, Fla., when gunshots were reportedly fired nearby, immediately prompting her security to rush her to safety.
Fort Lauderdale Police confirm to E! News that officers responded to a call of shots fired at the northernmost point of the Fort Lauderdale Beach Park parking lot. Lopez and her crew were filming in the southernmost end of the park.
Authorities said that any suspects who may have been involved in the shooting fled before officers arrived at the scene, and that there are currently no known witnesses or reported injuries.