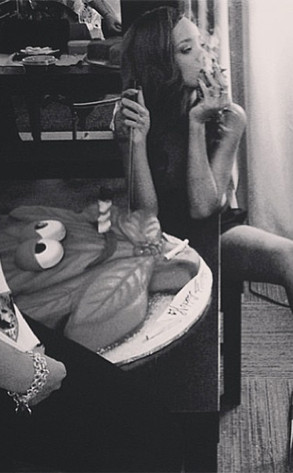 Instagram
Rihanna celebrated a very special holiday over the weekend, and no, it wasn't the starlet's birthday.
The 24-year-old singer—who has made no secret of her love for marijuana—celebrated 4/20 on Saturday, taking to Twitter to share her details from her day.
#420 it's a celebration bitches!! Thank you to all my ft. Lauderdale and Miami fam that came through #DWT #backstageLife," she captioned a sexy black and white shot where she's smoking while sitting next to a marijuana-themed cake.