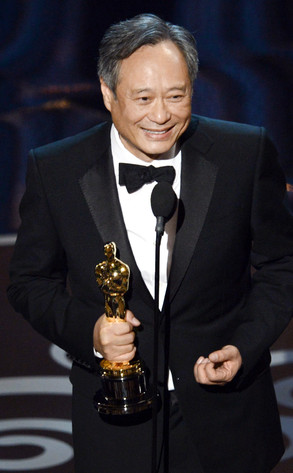 Kevin Winter/Getty Images
Ang Lee won the Oscar for Best Directing Oscar tonight, for the film Life of Pi.
Jane Fonda and Michael Douglas annouced the award, and the overjoyed director took the stage to accept his second Academy Award.
"Thank you," Lee graciously said as he took a bow. "Thank you movie god, I really need to share this with all 3,000 and everybody who worked with me on Life of Pi. I really want to thank you for believing in this story and sharing this incredible journey with me."