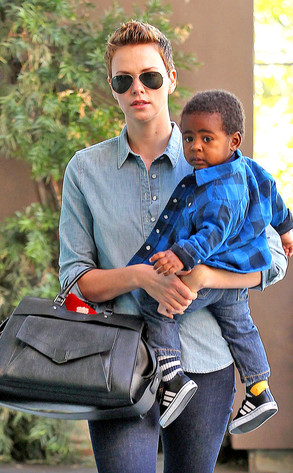 Premiere/VM/FAMEFLYNET PICTURES
Charlize Theron enjoyed some mother-son time today in West Hollywood.
The fauxhawk-rocking actress was spotted taking her little boy, Jackson, to a children's gym for a play date, the little one adorably sizing up the paparazzi from his comfy perch in his mom's arms.
Theron kept it casual in dark skinny jeans and a light blue denim shirt.
The Oscar winner adopted Jackson just about a year ago, so the pair are set to celebrate the most special of anniversaries any day now.