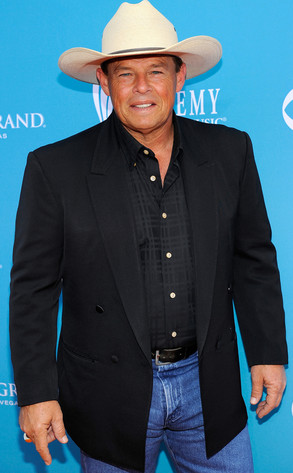 Kevork Djansezian/Getty Images
Next time maybe Sammy Kershaw oughta take the Feelin' Good Train.
The country crooner walked away from a serious accident unscathed after his tour bus was hit by another car in Nocona, Texas Friday night.
The 54-year-old Kershaw tells E! News he was uninjured, though he admitted he and nine members of his band were traumatized by the incident, which occurred at 11:30 p.m. and caused a lot of damage to their bus.