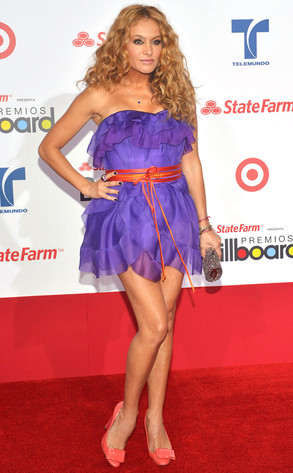 Rodrigo Varela/Getty Images
Sometimes stars have certain demands, and if they're not met, then (in this case) you allegedly get beat up.
The former personal assistant for Mexican singer Paulina Rubio served the star with a $250,000 assault and battery lawsuit, claiming the star beat him up after he booked her a last-minute flight in coach.
We're not joking.