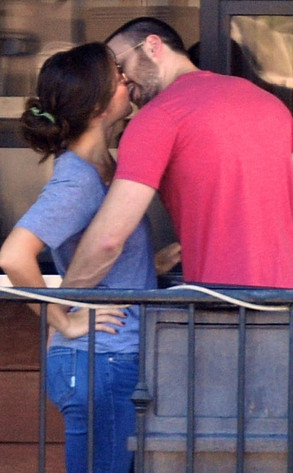 Dean/Ibanez/NPG.com
Looks like the "rumors" are true.
First Minka Kelly and Chris Evans were spotted out together last night in West Hollywood, igniting the speculation that they are together. Now, we now have photographic evidence of a full-on Captain America-Charlie's Angel makeout session.
In the pic, snapped earlier Monday, the casually clad couple lean in for a smooch during a taco run in Studio City, Calif. And they're definitely picante.