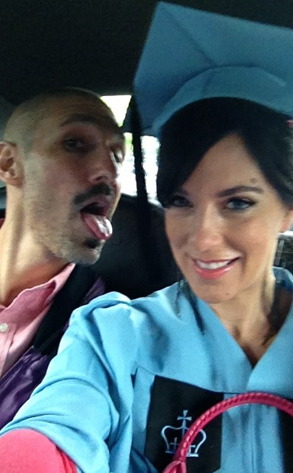 Twitter
Can these two be any more inspirational?
Ethan Zohn is recovering from a recent stem-cell transplant as part of his battle against cancer, but the Survivor winner still found a way to attend longtime girlfriend Jenna Morasca's graduation from Columbia University yesterday. She now has a masters in counseling and clinical psychology with an emphasis in substance abuse.
"@JennaMorasca looking smart and beautiful at graduation," he tweeted along with a picture.