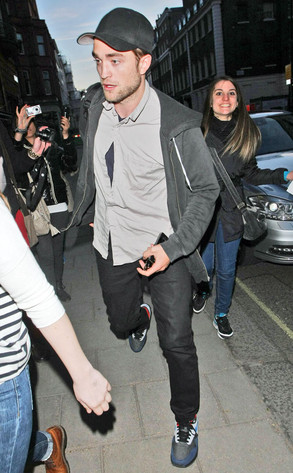 Manuil Yamalyan/WENN.com
Robert Pattinson hat nicht bis zum Ende der Nacht gefeiert, was aber nicht bedeutet, dass er auf seiner Geburtstagsfeier keinen Spaß hatte.
Der Twilight-Hottie läutete am Sonntagabend sein 26. Lebensjahr in Londons Claridge's Hotel ein, wo er zurzeit mit Kristen Stewart residiert, die in der Stadt die Werbetrommel für Snow White and the Huntsman rührt.
Ein Presse-Event für Snow White anlässlich der Weltpremiere des Films am Montagabend nahm sogar so viel ihrer Zeit in Anspruch, dass es fraglich war, ob sie es rechtzeitig zu Pattinsons Party zurück ins Hotel schaffen würde.