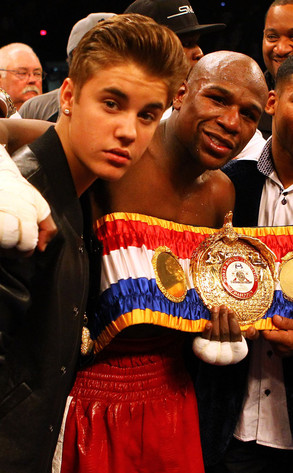 Al Bello/Getty Images
Who knew Justin Bieber was on the money team.
Shortly after Floyd Mayweather defeated Miguel Cotto for the junior middleweight title Saturday night in Las Vegas, the Biebs was spotted cheering in the boxing ring with the likes of 50 Cent and Lil Wayne.
So, how did this odd posse come together?