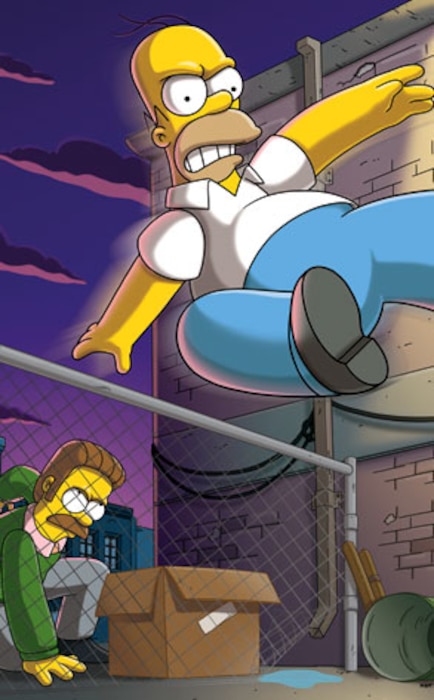 Fox
Homer Simpson meet Matt Dillon. No, not that Matt Dillon.
Come Sunday, The Simpsons turns 20 seasons old, thereby tying Gunsmoke as the longest-running comedy or drama series in TV history.
Don't think this fact has escaped the powers that be in Springfield.
"You know, I hate to admit it," Simpsons executive producer Al Jean told reporters in a press-conference call this week. "We actually do count episodes."
As such, Jean doesn't need to be told that The Simpsons, standing at Episode No. 420 going into Sunday's season premiere, has a ways to go to catch Gunsmoke in terms of sheer output of adventures. The Western, which came into the world as a radio drama, produced about 635 prime-time episodes between 1955 and 1975.