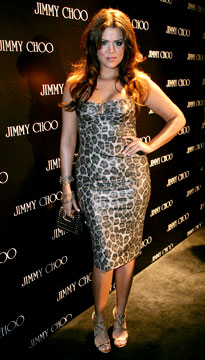 Scope Features; PacificCoastNews.com
The Kardashians can keep a low profile if they really want to.
Khloe Kardashian, Kim's 24-year-old little sis, is headed to jail this week to start serving a 30-day sentence for probation violation stemming from a DUI charge she notched back in March 2007, E! News has confirmed.
"Khloe is ready and willing to serve out her sentence, no matter how long and where, and have this resolved," her rep, Jeff Raymond, said in a statement Monday.
The scenester and clothing boutique co-owner was sentenced Aug. 27 to 36 months' probation and community service with the California Department of Transportation, as well as ordered to complete an alcohol-education program, after pleading no contest to driving under the influence on March 4, 2007, according to Los Angeles City Attorney's Office spokesman Frank Mateljan.