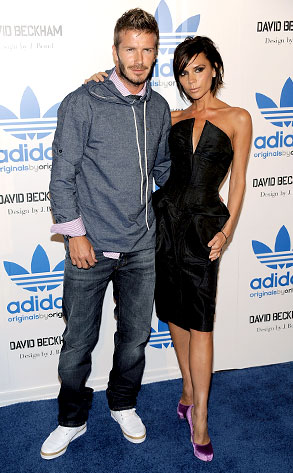 Frazer Harrison/Getty Images
After acting, modeling, singing or maybe even just shopping all day, why wouldn't a woman want to come home to a hot hunk of man who plays professional sports?
Athletes aren't for everyone (though some keep trying), but many famous ladies have found their prince charmings in shoulder pads and helmets, face masks and ice skates, or shorts and cleats.
Of course, it doesn't hurt if they can clean up as nicely as David Beckham.
Just in time for Super Bowl Sunday, which will feature Gisele Bündchen's husband (Tom Brady, we believe his name to be) and the New England Patriots taking on Eli Manning's New York Giants, we've refreshed and resurfaced our Stars & Their Sport Studs gallery, full of couples past and present who score high on the handsome scale.