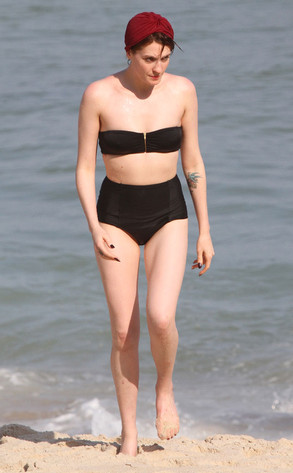 AKM Images
The dog days might be over, but Florence Welch is just getting her vacation started in Brazil.
The 25-year-old singer not only hit up a beach in Rio earlier this week with a few friends, but was spotted smooching a possible new love interest over at a nearby waterfall as well.
She was also seen making her way out of the surf sporting a decidedly retro bathing suit and cap.
Of course, given the Florence + the Machine frontwoman's affinity for vintage attire, it doesn't come as a complete shock to see her don something reminiscent of the 1950s.
But it's still pretty cool nevertheless.