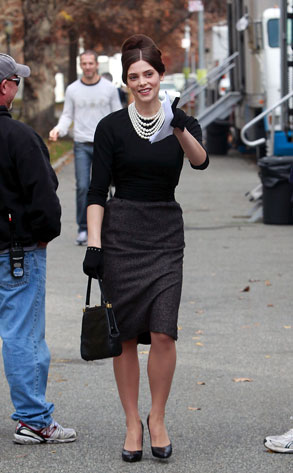 Aby Baker/Getty Images
Holy retro chic, is that Ashley Greene that just stepped out of the Pan Am time machine?
Sure is. So now it's up to you to tell us what you think of her socialite swag, 'cause while we've seen Ash don her Twilight pixie cut, we can't say we've ever seen this blast-from-the-past look on her before.