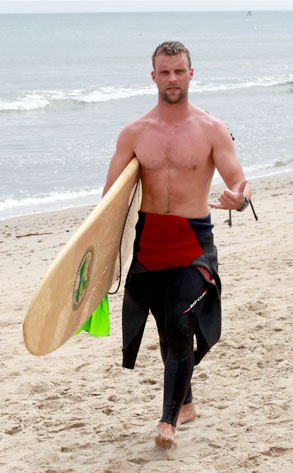 Epa/AKM Images
So that's what's been hiding under that lab coat all these years.
Since we're no strangers to highlighting the best bikini bods on show this summer, it's nice to wind the season down with a little equal opportunity ogling, and House's Jesse Spencer has provided us with the chance to do just thanks to a surf session in Malibu over the weekend.
The 32-year-old was spotted hanging 10 as part of the sixth annual Celebrity Expression Session, a charity event put on by the Surfrider Foundation, a nonprofit grassroots organization which protects the world's oceans, waves and beaches. We know, ladies: he can give James Bond Daniel Craig a run for his surf-emerging money and he's got a big heart?
Can't ask for much more than that.