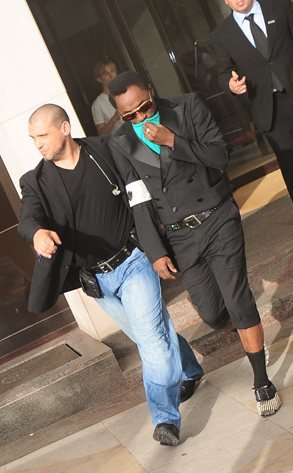 XPOSUREPHOTOS.COM
Lucky for Will.i.am, the firefighters had a feeling it was a good time to evacuate.
The Black Eyed Peas frontman was one of 1,500 guests and staffers who were all ushered to safety earlier today when a fire broke out at the Park Lane Hilton in London's Mayfair neighborhood.
Around 20 firefighters responded to a report of a blaze that broke out in a second-floor kitchen. No injuries were reported, according to the Metropolitan Police.
And despite the scare, Will.i.am saw no reason to stop the party.