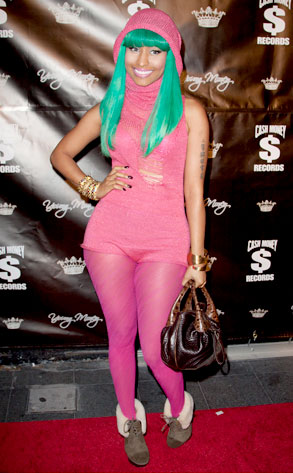 John Parra/WireImage
Update April 12, 2011: Britney Spears officially announcing that Minaj will join her highly anticipated all-female Femme Fatale Tour this summer.
"This is the Femme Fatale tour and I'm thrilled to have the hot Nicki Minaj join me and Jessie and the Toy Boys and Nervo will get everyone on the dance floor," said Spears. "Can't wait to take the Femme Fatales on the road."
________
Nicki Minaj is in the zone.
After extensive talks, E! News has learned the Pink Friday singer will be livening up Britney Spears' upcoming summer tour, replacing Enrique Iglesias as the opening act after the latter bowed out unexpectedly last month.
Now you get two Femmes Fatales for the price of one.