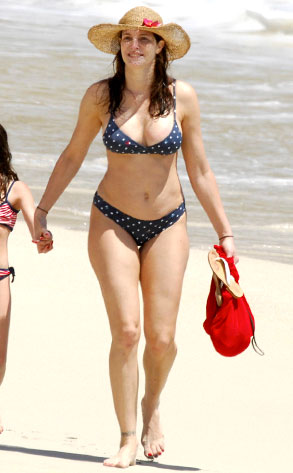 MPF/startraksphoto.com
It looks like we can kiss any controversy goodbye when it comes to Stephanie Seymour and her latest family vacation.
Just two months after the supermodel and her 18-year-old son raised more than a few eyebrows with their controversial smooch on the sand, Seymour was back on the beach with her family this weekend.
However, while the sight of the 42-year-old flaunting her bikini bod in St. Barts may have caused us to have a few X-rated thoughts, the time she spent with her two youngest children was, thankfully, geared for general audiences.