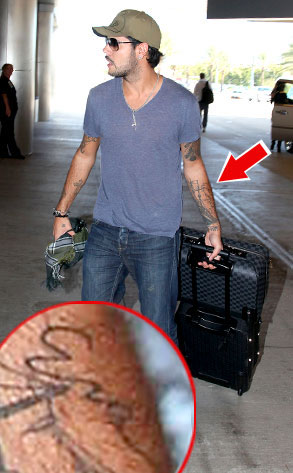 BAUER-GRIFFIN.COM
UPDATE: Quite the coincidence! Longoria's rep says that Cruz has had the "Eva" tattoo "for awhile. Before they met. It has nothing to do with her."
Then it was a mighty show of foresight on his part.
___________________________
When it comes to the rumored romance between Eva Longoria and Eduardo Cruz, one could say the writing is on the wall.
But maybe it's more appropriate to say the writing is on the arm.