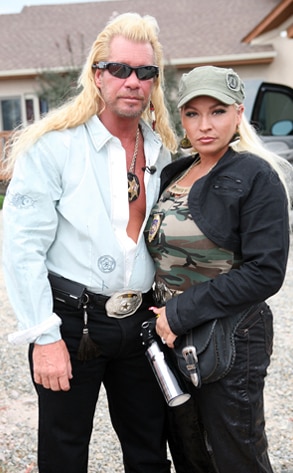 Scott Gries/A&E
Dog the Bounty Hunter is down, not out.
A&E's big, bad, bad guy chaser Duane "Dog" Chapman was hospitalized Saturday after what wife Beth Chapman calls an "occupational hazard." "He was admitted for tests for a possible blood clot following an injury he suffered on a bounty hunt," Chapman stated on her husband's official website. "Duane is in very capable hands and and we thank everyone for their prayers."
And just to further ease our minds, Beth tweeted Sunday morning: "Yes dog is injured it is an occupational hazard that we deal with he is very strong and in excellent condition he will 4 sure survive :)"
Dog the Bounty Hunter's seventh season premieres Wednesday, so here's hoping the badass makes a quick (and equally badass) recovery.