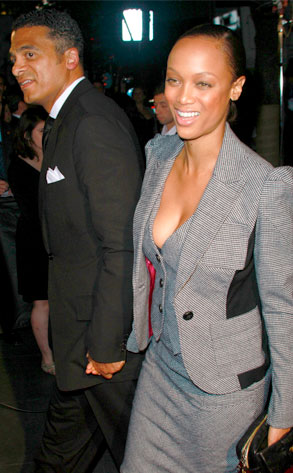 Marcel Thomas/Getty Images
Ms. Top Model made the scene hand-in-hand with her low-key boyfriend last night.
Tyra Banks usually stays out of the spotlight with longtime banker beau John Utendahl, but apparently not even he could resist the Wall Street: Money Never Sleeps premiere in New York.
Did we mention he's a banker?
Either way, Tyra looked fresh-faced and happy—and wasn't wearing something else besides lots of makeup...