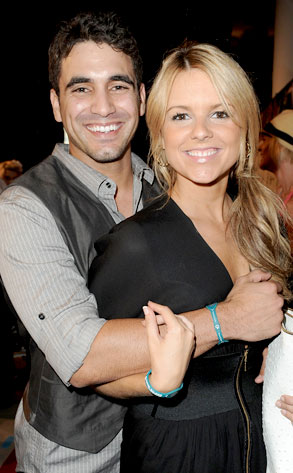 Jordan Strauss/WireImage
Just because Bachelorette Ali Fedotowsky has signed with a major talent agency doesn't mean she's angling to be a Hollywood star.
"I don't plan on doing acting," the former Facebook employee told me at last night's PowerBalance poker party at the Drai's, where adorable fiancé Roberto Martinez was by her side.
"I knew there are a lot of opportunities that come along with this and I don't have a job right now, so for me, I'm going to want to accept some of them...I want someone looking out for me."
But Ali told me she already had a big screen role in mind for her hubby-to-be...