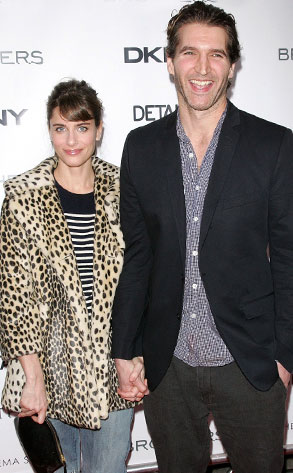 Jim Spellman/Getty Images
Amanda Peet has once again gone the full nine months.
The actress and screenwriter husband David Benioff welcomed their second child together Tuesday, daughter Molly June Benioff. (Now that's a good name.)
Peet was supposed to be on The Late Show With David Letterman Tuesday to promote her upcoming film, Please Give, but...she got a little sidetracked.
"Mother and daughter are doing well," Peet's rep confirms to E! News. The 2012 star and Benioff are also parents to daughter Frances, who was apparently pretty psyched to have a baby sister.
"Frankie is very excited. She just wants to call the baby Turtle," Peet told People recently.