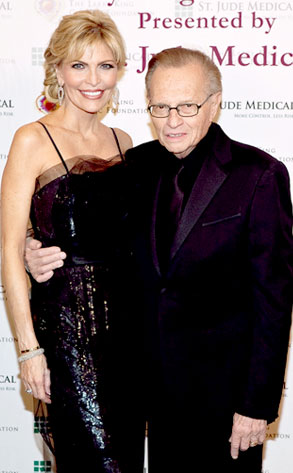 Paul Morigi/Getty Images
You don't spend every day in front of a news camera without learning a thing or two about controlling a story.
And that's exactly what Larry King is trying to do (with varying success) in the wake of his maybe-divorce from wife No. 7 (marriage No. 8!), Shawn Southwick, letting inquiring minds know today that he's issued a self-imposed media blackout.
"Out of respect for the parties to discuss several issues including but certainly not limited to the welfare of the children, no one from the Larry King side is going to make any comment to the press for two weeks about anything."
Well, talk about your fortuitous timing. It just so happens a story broke today that King probably didn't want to talk about anyway.