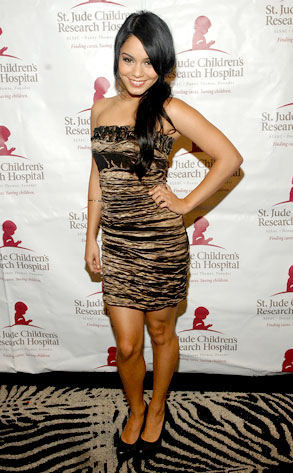 Duffy-Marie Arnoult/Getty Images
Vanessa Hudgens is looking to bowl audiences over this summer.
While no stranger to song-and-dance routines, the High School Musical alumna is digging deeper by taking on the gritty part of Mimi, a dancer with HIV, in an upcoming staging of the Tony Award-winning Rent.
The production is scheduled to run Aug. 6, 7 and 8 at the Hollywood Bowl and will be directed by Neil Patrick Harris, who has nothing but praise for Zac Efron's better half.
"She came in for a work session, and I must say, Vanessa really impressed," Harris says in a statement. "She looks amazing, has great vocal chops and seems really committed to honoring the somewhat iconic role of Mimi. I look forward to audiences seeing a dark, edgy and very different side of Vanessa Hudgens this August."
Us too!