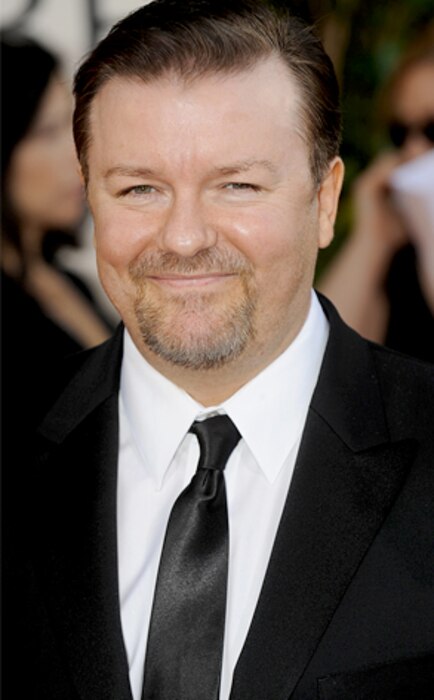 ROBYN BECK/AFP/Getty Images
You might not like the Hulk when he's angry, but Ricky Gervais is really funny.
The Invention of Lying star is hopping mad over being misquoted in a British GQ magazine article.
"We talked for some time. The journalist even taped it. What could go wrong?" the comic writes in his blog. "I'll tell you what can go wrong."
He quotes the article's opening line: "Ricky Gervais once said, 'I came to this business uneducated, 5'6", dyslexic, with a face like a squashed cabbage. And they welcomed me with open arms.' "