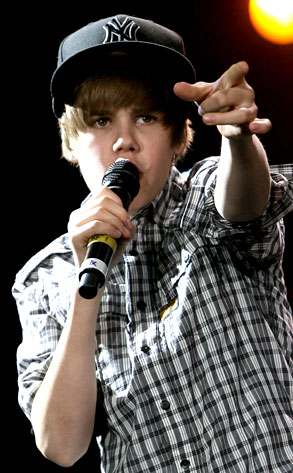 Kevin Kane/Getty Images
Justin Bieber has a swagger coach who instructs him full time. Is that typical?
—Bieb4Ev, Florida via the Answer B!tch inbox
You speak of Ryan Good, a self-described "cool white boy" hired by Justin Bieber's mentor, Usher, to travel about with the singer and teach him the wisdom of wardrobe layering and other ways of the world.
The title apparently originated from Bieber himself, when he called Good his "swagger coach" in an interview.
Technically, though, Good's official title is "road manager," but that may not be the real story...