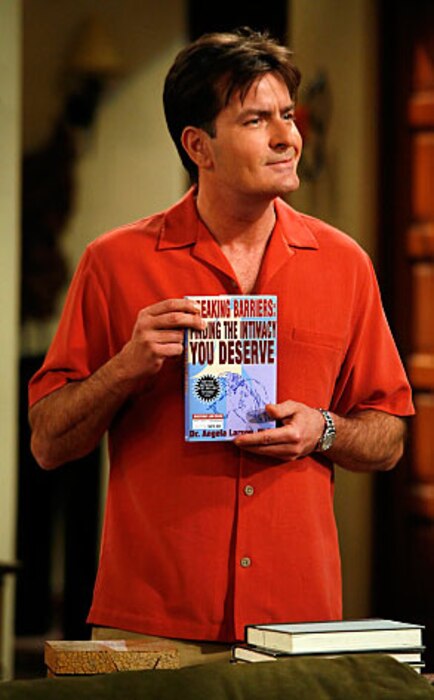 Greg Gayne/CBS
Did you give up your Charlie Sheen habit for New Year's? Are you back on with The Bachelor and The Biggest Loser? And why is Lindsay Lohan stuck in her own personal Groundhog Day?
The answers—and more questions—in the first TV ratings quiz of 2010:
1. Has Sheen's domestic-violence arrest arrested Two and a Half Men's Nielsen development? Nope. The CBS sitcom has added viewers in each of its two (rerun) airings since Sheen's unmerry Christmas Day.
2. Did you keep your resolution to work out watch The Biggest Loser? Yup. Last night's season opener (estimated 11.7 million viewers) pulled the franchise's biggest-ever premiere audience among the demographically desirable (who, presumably, could benefit from doing a sit-up or two).