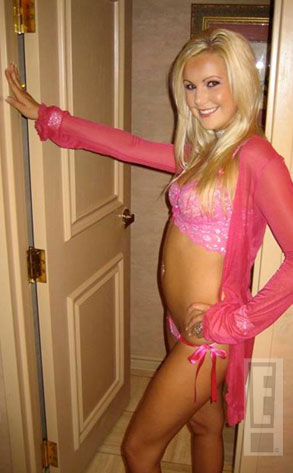 E! Networks
You may think we're taking a jab at the latest lady to join the Tiger Woods alleged mistress train, but seriously, it's all just a part of her gig.
E! News has learned that Jamie Jungers, the fourth woman linked to Woods' alleged extramarital activities, worked as a Trashy Lingerie "Trashy Girl" on and off for nearly two years in Las Vegas.
Mary Loomis-Shrier, owner of the supersexy line, explains the events she puts on in various Vegas casinos, where women don her best lingerie and accompany high rollers around Sin City for a long weekend—events she says Tiger Woods never took part in. Enter Jamie Jungers.
"I was shocked," Loomis-Shrier says of first hearing the news about her former employee's alleged link to Woods. "I called her and said, 'Congratulations...I think.' Jamie laughed and admitted it to me. She has nothing to hide. She didn't do anything wrong. She's a good girl. It's all good for her."
While that sentiment is open for much scrutiny, Loomis-Shrier echoes earlier comments made by Jungers' mother: "I was shocked to hear it was her because of her personality," admits Loomis. "Some of the girls are really fun and crazy; she was not one of them. She was sweet, approachable, very prompt, always returned her clothes on time."
However, the Trashy boss also tells E! News that there are two sides to every story.