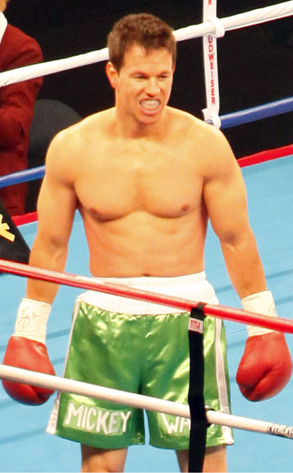 FAME Pictures
So this handsome, kinda beefy matinee hunk was doing sit-ups next to the boxing area at the Hollywood YMCA. And he just couldn't help but move over to the young kids who were hittin' the bag to tell them what they were doing wrong.
Funny thing, these street types—punching away like they're hittin' their toughest enemies—just couldn't wait to hear what Mr. Movie Star had to advise them!
Is that because fame lets you do whatever you want anytime and anywhere? Yeah, ya got that right.
So which bossy beefcake was it?