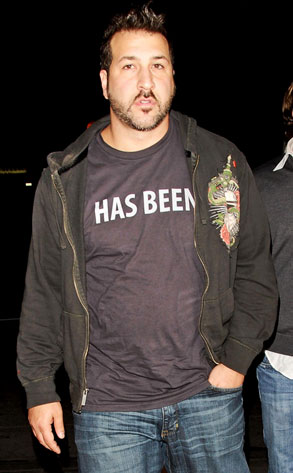 Adrian Varnedoe, PacificCoastNews.com
If what you wear says a lot about who you are, someone might want to get Joey Fatone to therapy, stat!
The former member of 'N Sync donned a rather pessimistic—although arguably valid—shirt that read "Has Been."
Of course, it probably didn't make him feel any better when former bandmate JC Chasez told MTV the group would never get back together.
Or maybe all of Justin Timberlake's success has him down in the dumps. Still, we can't help but feel a little bad for Fatone. Anyone got a smiley face T-shirt we can borrow?