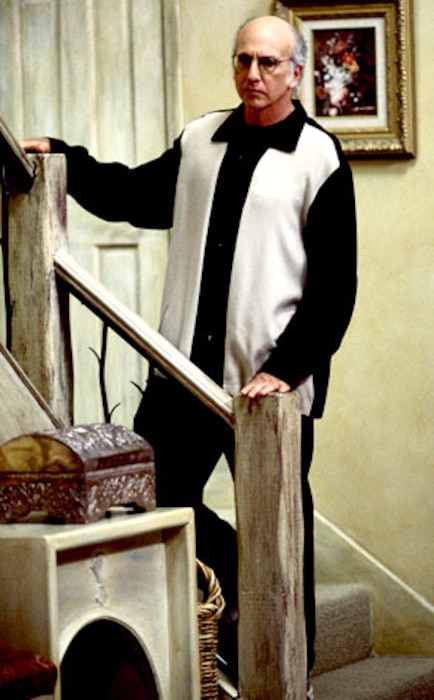 HBO / Ron Batzdorff
Should Larry David have curbed his urine stream on last week's Curb Your Enthusiasm?
The plot thread in which Larry's midriff-showing assistant thinks her mom's painting of Jesus is crying because of Larry's bathroom backsplash has a couple of Catholic groups on the offensive against what they perceive as a tasteless, persecutorial jab against their religion.
"I don't think it's funny," InsideCatholic.com publisher Deal Hudson told FoxNews.com. "Why is it that people are allowed to publicly show that level of disrespect for Christian symbols? If the same thing was done to a symbol of any other religions—Jewish or Muslim—there'd be a huge outcry. It's simply not a level playing field."
Hudson thinks an apology is in order.
But Curb is indeed an equal-opportunity lampooner. No character is safe from being made to look like an ass.