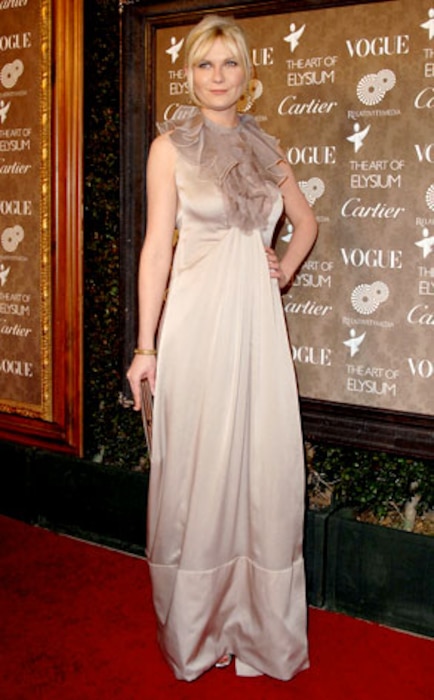 Jon Kopaloff/Getty Images
It's the most wonderful time of the year—for a court date!
With New York prosecutors deciding that a trespassing conviction isn't good enough, a retrial has been set for Dec. 3 for a man accused of helping to steal wallets, cell phones and a host of luxury items from Kirsten Dunst's hotel room in 2007.
A jury convicted James Jimenez of criminal trespass on Oct. 2 but deadlocked on felony burglary charges that could land him behind bars for up to 15 years.
Prosecutors have not said whether Dunst and her How to Lose Friends and Alienate People costar Simon Pegg, whose iPod, cell phone and camera were also snatched, will be called to testify again.
Jimenez has admitted to being in the actress' suite, but has maintained that he had no idea his alleged partner in crime, Jarrod Beinerman, was planning to rob it. Beinerman copped to attempted burglary last year and is currently serving a four-year prison term.