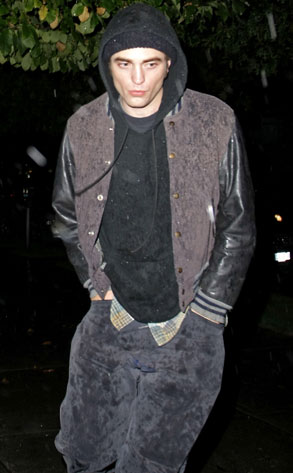 INFphoto.com
Everyone still seems to be worked up about our boy Robert Pattinson supposedly having a love affair with alcohol.
An Australian tabloid, NW (the same source claiming girlfriend Kristen Stewart was pregnant, mind you—which she wasn't), reports that Rob is on the fast track to Lohan-ville.
"Rob's drinking to excess and indulging in other dangerous behavior," a source tells the magazine. "His people are very worried and starting to think he should go to rehab."
We know tabs love to exaggerate—but is there any truth to this one?
After all, we heard Rob likes to throw 'em back before auditions sometimes just for luck, ya know?