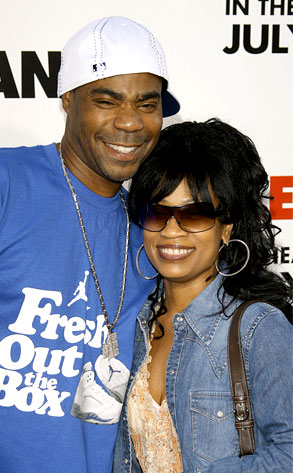 Mirek Towski/Getty Images
It's been a good-news, bad-news summer for Tracy Morgan. On the plus side: the 30 Rocker just scored his first Emmy nomination. On the minus side, there's that whole divorce thing.
After eight years in limbo, the former SNL funnyman has finally filed to dissolve his union with wife Sabina, seeking an end to 23 years of not-so wedded bliss.
Per the New York Daily News, the 40-year-old star filed a petition in Bronx Supreme Court stating his intention to make official what family and friends have pretty much known for years—that he and Sabina were done. No reason for the split was given.
The once-upon-a-time high school honeys tied the knot in 1985 and separated in 2001. Several attempts at reconciliation have fizzled out. They have three sons.
Maybe he finally figured it was time to break out the Funcooker.